HOW CAN WE HELP YOU?
734.224.8158
Our Family Friend provides caregivers to assist with daily living activities, personal care, errands, meal preparation, and much more.
When you choose Our Family Friend, you become more than just a client to us. We are dedicated to treating you as we would our own family.
The first step in getting started with home care is to contact us so that we can discuss your needs and schedule a time to meet with you in person..
Our Family Friend named 2019 Michigan 50 Companies to Watch
Another big award for Our Family Friend
Our Family Friend earns grant from Michigan Talent Investment agency.
Listen to the Michigan Business Network's interview with Our Family Friend owner, Dee Petry.
Michigan Celebrates Small Business 2019 Gala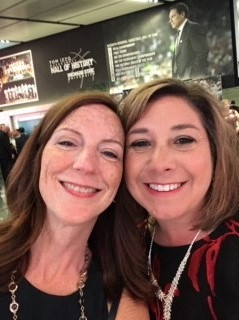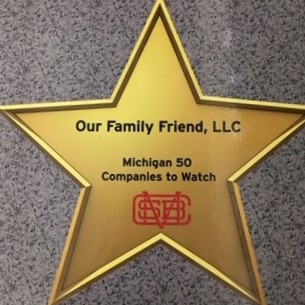 Noelle Fragner
I chose to be a caregiver because when I was younger and my Grandmother was unable to take care of herself, my family put her in a nursing home where she was uncomfortable and out of her home where she lived in for over 50 years. She quickly gave up and passed away shortly after. I am so happy that now as caregivers we can go directly into their homes to help them where they feel most comfortable. My hobbies/favorite things to do are exercising, gardening, and spending time with my three yorkies. I also love cooking, cleaning, and organizing.
OUR FAMILY FRIEND PARTNERS WITH BETTER MY MEDS
BetterMyMeds is a pharmacy practice specializing in Medication Management. It is owned and operated by Betty Chaffee, Pharm.D., of Dexter, Michigan. BetterMyMeds is dedicated to improving patients' health outcomes by assessing medication effectiveness and safety, increasing understanding of medications and how best to use them, and consulting with prescribers to improve medication use and health outcomes. We assist patients and their families by evaluating the need for each medication, checking for drug interactions and adverse effects, helping to reduce the complexity and cost of medications, and providing ongoing education and support.
For more information or to contact us, visit https://BetterMyMeds.com